Robot Senpai Presents ….!!

Join Cinnamon Conejita on her quest to become literally the greatest!
Cinnamon's Cooking Quest is a completely rad new entry in the cooking game genre, but we're not defined by any one label, and defy category every day, probably!
As a cooking game, your objective will be to set up your mobile kitchen - whether in your food truck or catering in the middle of a park, on the beach, or even under the sea, and then cook quickly and deliciously to please your customers, rack up the local currency called beans, compete in high-intensity tasks to rank up, and become the greatest there ever was!
Cinnamon's Cooking Quest utilizes a revolutionary flavor system to let you make whatever completely adorable meal you want to satisfy your customer's not-quite-exacting desires. Combine dozens of food items across a spectrum of five flavors to fill your discerning guests with delight or disgust! What do you care!? It's your catering business! They can make their own if they're so danged picky!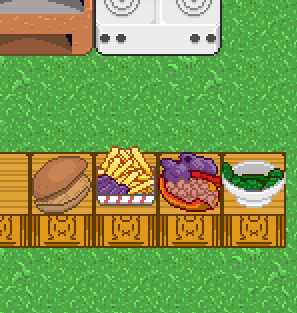 Do you want to serve people bug!? You can serve people bug! It's worth points!
Since customers will ask Cinnamon to provide them a particular set of flavors rather than order a specific item from the menu, players are free to experiment! Crunchy, Earthy, Sweet, Hearty, and Leafy flavors enable the ingredients you have to hand to satisfy your customer's strange, unique, beautiful cravings.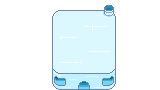 From the finest spritesmiths!
Every pixel in the game was lovingly hand-carved from unionized sprite-smiths, chosen for the exacting nature with which they can draw mouse whiskers, bunny ears, and mint creme. Delight your visual senses!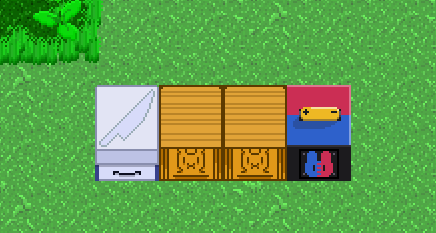 State-of-the-art countertops!
Work smarter, not harder!
Utilize countertops capable of pushing, pulling, and extracting items to keep your workflow nice and snappy - chop those innocent potatoes into raw french fries, then drag them all to you using the magnetic countertop, and oh, so much more to come!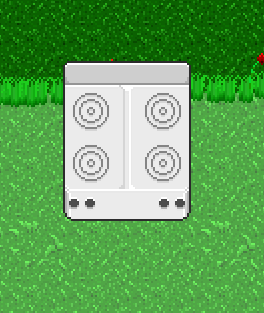 Supports time-based food-states!
That means this stuff will burn if you're not careful!
Sometimes, Cinnamon has a lot of cooking to do, depending on how you approach it - but be careful! Food left on the stove or in the oven is gonna keep on cookin', and Cinnamon's little dance is adorable, but she's sad on the inside that it's ruined!
AND SO MUCH MORE TO COME!
Thanks so much to our supporters and patrons who have helped make this dream possible. We've come so far, and have so much more to go! Come and join us in our Discord any time to check out Alpha builds. - it is open for all interested parties to discuss the game, chat with the community and engage with Robot Senpai staff, while our patrons get access to a few exclusive channels, and as we move to the Beta stage, so much more will come!
THANK YOU!